William Smith
William has competed professionally on several tours across the United States
10 years of instructing at Bolingbrook Golf Club (2003 Golf Magazine top 10 New Courses You Can Play) working with a Golf Magazine Top 100 Teacher
1998 Instructor at Stratton Mtn. Golf School (designed by Arnold Palmer)
Over 20 years of experience teaching players from beginners to touring professionals who have competed on the PGA, LPGA, and Web.com tours
Instructional techniques employed consist of a vast knowledge in biomechanics and kinesiology while working with the students anatomical make-up to not only enhance performance, but also reduce risk of injury
Successfully have coached several boy and girl junior players that have gone on to compete in Division 1 collegiate golf
All lessons include state of the art V1 Sports video analysis with personalized video via email
Free 10 minute video analysis offered daily upon availability
2009-2010 Contributor to Golf Chicago Magazine and Golf Chicago TV on Comcast Sports Network "Ultimate Golf Makeover"
New Student Evaluation
The New Student Evaluation is designed to learn about you, your game, and desired goals. To accomplish that, WS Golf, will conduct a thorough review of all aspects of your game.
Along with addressing immediate attention to your problem areas, WS Golf, will recommend a course of action that aligns with your goals, time, and resources.
Evaluation will include, but not limited to the following:
90 minute one-on-one evaluation
Hi-speed video analysis with V1 video
Trackman launch monitor technology
Review of your golf equipment
Personalized video review with voiceover
Trackman data report
Cost – $195
| Program | Rate |
| --- | --- |
| 1 Hour | $195 |
| Five 1-Hour Sessions | $875 |
| Ten 1-Hour Sessions | $1,650 |
| Twenty-Five 1-Hour Sessions | $3,875 |
Emanuel Worley
Primary Location: Harborside International
The basis of Emanuel Worley's teaching comes from the many years of playing competitive golf at every level – Junior Tournaments, Amateur Tournaments and professional events. Working with top teaching professionals in the industry, Emanuel has developed a sound understanding of golf swing mechanics and the mental aspects of learning and teaching.
He has dedicated himself to learning and teaching the golf swing in a simple and effective manner, His teaching involves the use of drills, visual pictures, and video. In addition to teaching the mechanics of the golf swing, he adds insight into other areas of the golf game, such as the importance of short game, course management, the inner game, and areas of physical fitness.
Call Emanuel at CALL EMANUEL WORLEY AT (708) 704-7178 or email Email EMANUEL WORLEY AT emanuelworleypro@aol.com.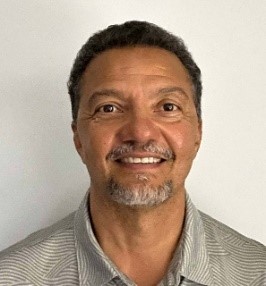 Paul Blockoms | PGA Teaching Professional
A proud student of the game for over 40 years and a noble PGA Member for over 25 years! In 1987 I began my professional golf career at Coghill Country Club in Lemont, Il as an Assistant Golf Professional and Instructor. In my many years of experience, I have managed and instructed at public and private golf venues in the Midwest and South Florida. The vast amount of experience I have received from training one-on-one, group lessons, and junior summer camps have expanded my knowledge and expertise for coaching both adolescents and adults. My passion for teaching the golf swing led me back to instructing on a full-time basis in 2017. I believe the core to developing a sound golf swing begins with having a strong understanding of its fundamentals. In my teachings I also exhibit essential skills that can be executed for individuals with physical limitations that might potentially compromise their overall game. These practices combined with esteemed golf course management will lead an enticed golfer to an improved golf game.
Career Highlights
PGA South Florida Chapter – Education Chairman,
South Florida PGA Section Horton Smith Award Recipient,
South Florida PGA Southern Chapter Horton Smith Award Recipient,
U.S. Kids Certified Coach
Adult Program Rates
Adult One Hour Lesson $165
Adult Series of (5) One Hour Lessons $725
Adult Half Hour Lesson $90
Adult Series of (5) Half Hour Lessons $425
Adult One Hour Co-Ed Golf Clinic $30 per person
Ladies Adult One Hour Golf Clinic $30 per person
Junior Ages 8-17 Program Rates
Junior Hour Lesson $125
Junior Series of (5) One Hour Lessons $525
Junior Half Hour Lesson $75
Junior Series of (5) Half Hour Lessons $325
Contact Info
Paul Blockoms | PGA Teaching Professional
E-mail: Email Paul Blockoms at pblockoms@pga.com
(708) 522-8584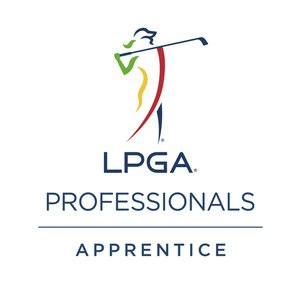 Erika "Birdie" Shavers
Erika is known as Birdie because she loves the game of golf. She is the owner and founder of Swing Easy Golf™, a small independent business, teaching golf lessons to youth and adults alike. A native Chicagoan, she is currently the volunteer Coordinator and Assistant Program Director for an international junior golf organization, First Tee – Greater Chicago, and an LPGA Teaching Professional.
Her passion for golf became the lifeline she used to pull herself through financial hardship perpetuated by the real estate recession that began in 2007. Determined to recover from the unforeseen crisis, she attended a women's golf clinic in Frankfort, IL. After several weeks of group lessons, she soon began taking private lessons. She was a fast learner and, just a year and a half later, she landed a part-time position for one of the largest golf management companies in the industry, Billy Casper Golf.
As a licensed real estate professional for over 21 years, Birdie continued selling real estate as a means of survival and to support her newfound love for golf. However, the more she played and practiced, the more intrigued she became with the idea of having a ladies' golf league. So, on March 28, 2012, she founded Ladies on the Green.
Birdie is a proud member of Alpha Kappa Alpha Sorority, Inc., an honorary member of the South Shore Ladies Golf League, and an active board member of the Jackson Park Golf Association. She was previously a member of the Women's Golf Club Columbus Park. Erika is also the co-author of A Purpose Driven Woman: 14 Memoirs on Becoming Fearless & Intentional.
Additionally, Erika serves as the boy's high school golf coach for a local Chicago Public Schools high school. Her first local high school coaching position in 2013 landed her squad topping the division that year.
Since she first started teaching golf, Birdie has instructed over 125 clients. She enjoys working with students of all ages and loves bringing joy to others through the game of golf.
Rates
Swing Easy Golf Lessons
Private Packages
PAR Package – $325
Four (4) one-hour lessons
Putting, chipping, pitching, full swing
Video review
BIRDIE Package – $410
Five (5) one-hour lessons
Putting, chipping, pitching, full swing
One 90-minute lesson on the golf course
Video analysis
Eagle Package – $585
Five (5) one-hour lessons with video analysis
Putting, chipping, pitching, full swing
Two (2) 60-minute lessons on the golf course
Albatross Package $760
Five (5) one-hour lessons with video analysis
Putting, chipping, pitching, full swing
Two (2) 60-minute lessons on the golf course
One 9-hole playing lesson with video analysis