Golf's ancient beginnings were founded on the Scottish, English and Irish seasides. These lands were treeless, windswept and full of high grassy dunes, tufted mounds and tangled roughs, and they were truly the strips of earth that linked the land to the sea. As the popularity of golf has grown over the years, many of these great links courses have withstood the test of time and still today are chosen as the sites for The Open Championship, the oldest major championship in golf.
Harborside International's two exceptional courses, Port & Starboard, were designed by renowned architect Dick Nugent to bring this great tradition of links golf to Chicago. Two time Masters Champion Ben Crenshaw, during the Champions Tour stop here in 2002, compared Harborside to Muirfield in Scotland, the site of 15 Open Championships won by the likes of Els, Faldo, Watson, Nicklaus, Player, Hagen and Vardon.
Harborside's two courses are regularly rated in Golfweek's Top 50 Best Municipal Courses You Can Play in the nation and in the Top 15 in the State of Illinois.
Located minutes from the downtown loop area, Harborside brings championship style links golf, open to the public, to Chicago's doorstep. No other course in the area can combine the rugged links exterior, with sculpted fairways and manicured greens that make Harborside the finest choice for locals and travelers to enjoy traditional links golf.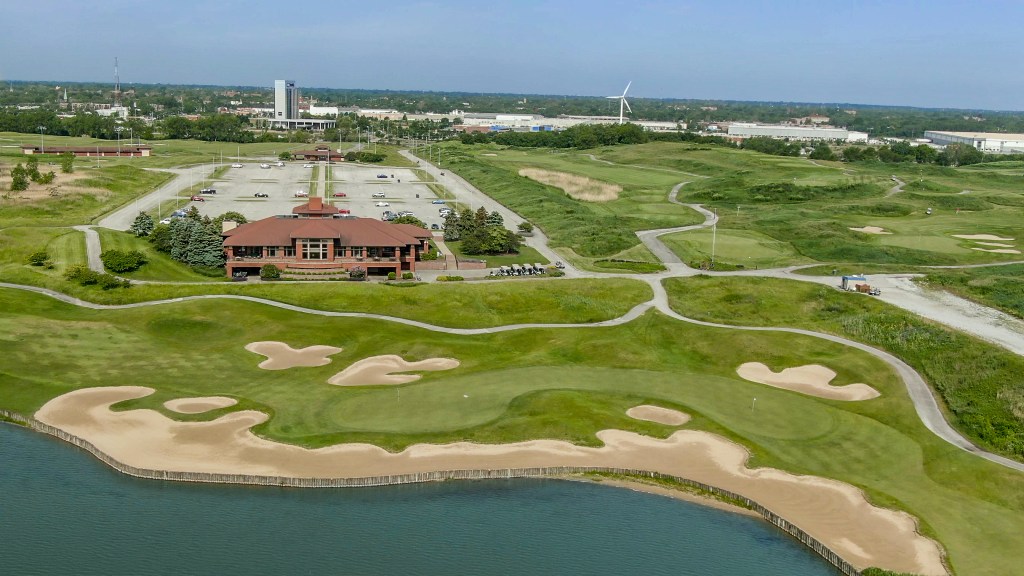 In 2017, Harborside completed a $1.7 million bunker renovation. The ambitious golf course improvement plan will improve playability and conditioning of the golf course by implementing industry-leading bunker technology throughout both courses. The project will further highlight the natural beauty of Harborside's native areas and wildlife, and expand the cityscape and Lake Calumet vistas throughout the iconic Chicago golf destination.